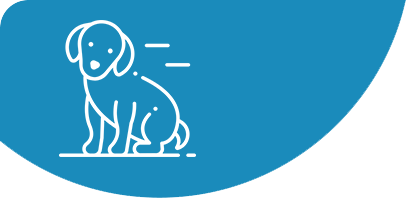 We are offering a bespoke home from home dog boarding experience where your fur baby is invited to join us for either day care or a holiday and be part of our family until you return. We love to give oodles of cuddles, play and go on two walks a day, you can be assured that your fur baby will be loved, protected and kept safe as if they are our own. We live within 5 minutes' walk from our house to the Claygate entrance to Mote Park, which is one of several entrances around the entire park. Mote Park is approximately 450 acres of mature parkland, grassland, woodland, rivers and a 30-acre lake, there are numerous walks for dogs to explore with thousands of smells.
I have been licenced by Maidstone Borough Council to have 2 guest dogs at a time which enables us to give a comprehensive bespoke experience for your fur baby.
We are happy to have 2 dogs from the same family or 2 dogs from different families.
Your fur baby/s allocated room for sleeping will be our second bedroom but they are not confined to the room so can choose to sleep anywhere in our home in their beds or on the furniture – and I will sleep in the same room with them if they are anxious.
We love to go on two walks per day unless you say otherwise and have lots of playtime in the house and the garden which is fully secure.
You will need to supply your fur baby's food as they are used to their diet and sudden changes can cause tummy upsets. We will stick as close to their normal mealtimes as possible, and if they are staying for a holiday we will serve them their breakfast in bed if they so wish, well, that's what holidays are for.
We love a roast dinner every Sunday and would love to invite your fur baby/s to join us.
All dogs must be fully vaccinated.
The Kennel Cough vaccination is advised, if you choose for your fur baby to have the Kennel Cough vaccination it must be administered 6 weeks before hand
All dogs must be up to date with their flea and worming treatment
You will need to bring and collect your fur baby/s.